This is the year 2009 and maybe it's no coincidence that three films with the number "9" in the title will be gracing the silver screen in the coming months. The first of these,
District 9
, will be released today (August 14). Next out will be
9
, to be released cleverly on 9-9-09, followed by
Nine
, due out November 25. What may be even more amazing than three "9" films coming out in short succession is that they all actually look quite interesting.
District 9
is a film about aliens being held captive on Earth in a locked down slum. It's produced by Peter Jackson, shot in a documentary style and appears to be loaded with social commentary. Based on the trailer it appears the humans won't allow the aliens to leave Earth until the secrets behind their weapon technology is discovered. All good Sci-Fi finds a way to reflect society's social issues, and hopefully
District 9
will not disappoint and live up to that tradition. Trailer
http://www.youtube.com/watch?v=d6PDlMggROA
Next up, 9, is set at some point in a post-apocalyptic future in which seemingly all humanity has been destroyed. Small creatures with numbers for names seem to be the only remaining life and they battle giant machines for their survival. It's a computer animated film produced by Tim Burton, and at least appears to be worth a look. Trailer http://www.youtube.com/watch?v=OnoJecu9e7c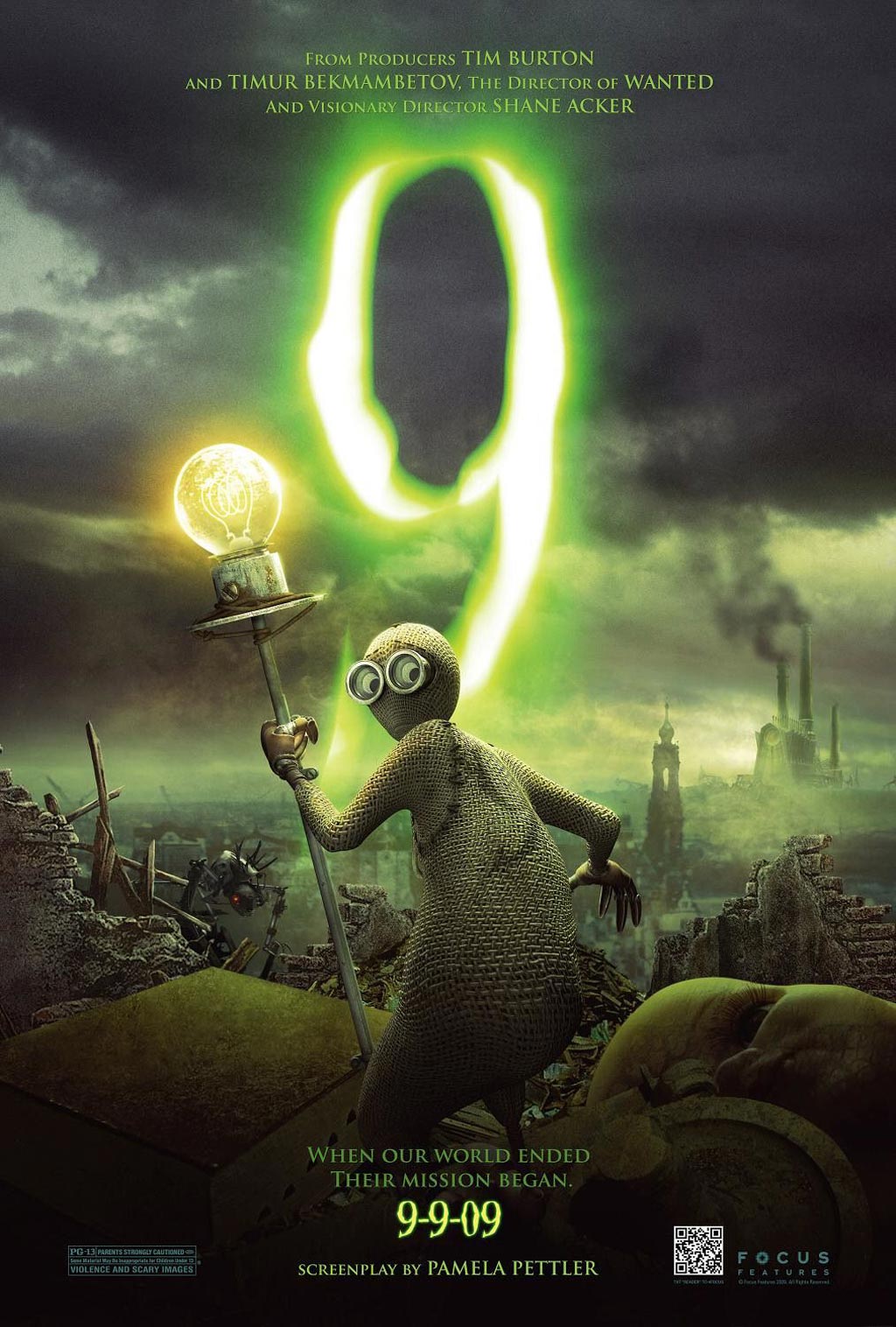 Finally, Nine, will be released just in time for awards season. It's a remake of possibly the greatest film ever made, Fellini's Italian classic 8 1/2 (1963), but this time it's being done as a musical. It's directed by Rob Marshall, who brought the Oscar winning Chicago (2002) to the big screen. It seems to star everyone in Hollywood including the amazing Daniel Day-Lewis, Marion Cotillard, Penelope Cruz, Judi Dench, Nicole Kidman, Kate Hudson, Fergie, and Sophia Loren. Personally, considering the source material, I will be most critical of this film out of the three, and from the trailer it's difficult to determine how good it will be. Trailer http://www.youtube.com/watch?v=y_5_lzags3I
Only time will tell how good these three films will be, and really, other than their titles they seem to have almost nothing in common. But I felt it was worth previewing them for my loyal readers. Stay tuned for my thoughts once I see the films.